The Inadam Collection of Coffee & Lamp Tables

Inadam 2 Drawer Coffee Table with Shelf with Tulip Inlay in the Mahogany mixed finish with Satinwood Crossbanding

Inadam 2 Drawer Coffee Table with Shelf with Tulip Inlay in the Yew mixed finish with Curl Mahogany Crossbanding - All of our table are available with a plain top without inlays (see pictures at the bottom of the page)
This stunning collection of Tables offers something Special. With contrasting mixed wood finishes, you get a striking and beatiful looking piece with all of the classical character but with a slightly more modern, yet elegant twist. Although the tables are still available in the plain wood finishes, all tables in the Mahogany, Yew or Poplar finish will have Tulip Inlays. Oak and Burr Walnut will have a plain polished top with no inlays. As standard all of the tables in this collection come with beautiful Oval Plate handles and a fixed shelf.
All drawers are dove tailed.
All Inadam Tables are handmade within our factory in Enfield, England by our own experienced craftsmen.
Leather top versions of the tables are also available, please see the bottom of the page for choice of colours.
Product Code
H
(cm)
W
(cm)
D
(cm)
Description

Mahogany (£)

Yew
(£)

Oak
(£)

Poplar
(£)

Burr Walnut
(£)

LL-TABLE-1
54
51
51
INADAM 1 DRAWER LAMP TABLE WITH SHELF - SINGLE WOOD FINISH
323
351
638
562
562
LL-TABLE-1-MTS
54
51
51
INADAM 1 DRAWER LAMP TABLE WITH SHELF - MAHOGANY FINISH WITH TULIP INLAY AND SATINWOOD CROSSBANDING
404

-

-

-

-

LL-TABLE-1-YTC
54
51
51
INADAM 1 DRAWER LAMP TABLE WITH SHELF - YEW FINISH WITH TULIP INLAY AND CURL MAHOGANY CROSSBANDING
404

-

-

-

-

LL-TABLE-1-LEA
54
51
51
INADAM 1 DRAWER LAMP TABLE WITH SHELF - SINGLE WOOD FINISH WITH LEATHER TOP
377
405
422
648
648
LL-TABLE-2
54
121
61
INADAM 2 DRAWER COFFEE TABLE WITH SHELF - SINGLE WOOD FINISH
619
658
689
1053
1053
LL-TABLE-2-MTS
54
121
61
INADAM 2 DRAWER COFFEE TABLE WITH SHELF - MAHOGANY FINISH WITH TULIP INLAY AND SATINWOOD CROSSBANDING
755

-

-

-

-

LL-TABLE-2-YTC
54
121
61
INADAM 2 DRAWER COFFEE TABLE WITH SHELF - YEW FINISH WITH TULIP INLAY AND CURL MAHOGANY CROSSBANDING
755

-

-

-

-

LL-TABLE-2-LEA
54
121
61
INADAM 2 DRAWER COFFEE TABLE WITH SHELF - SINGLE WOOD FINISH WITH LEATHER TOP
699
739
771
1182
1182
Choice of Leather Colours for Leather Top tables are below the pictures of the Lamp Tables

Inadam 1 Drawer Lamp Table with Shelf with Tulip Inlay (Yew with Curl Mahogany on Left / Mahogany with Satinwood on Right)
DIFFERENT WOOD FINISHES AVAILABLE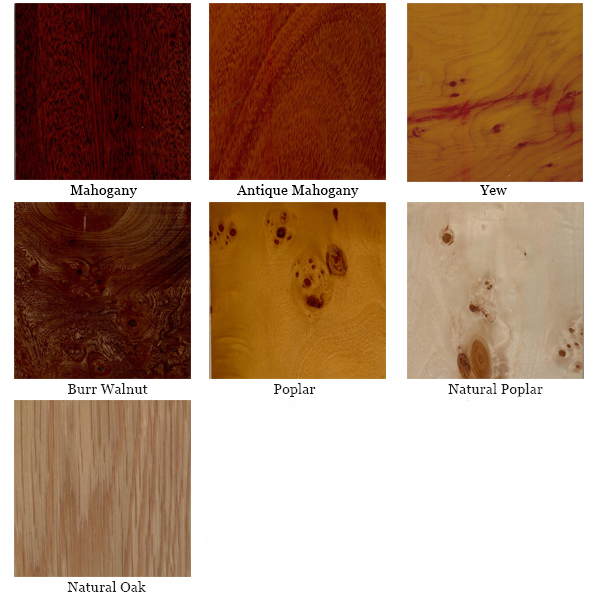 These tables are also available with Plain Tops without inlays
---

Call us on 020 8443 2827 if you have any questions or to make your order