Square Coffee Table with Marquetry - in Mahogany finish with Tulip Inlay and Bottom Shelf
Our beautiful collection of Coffee Tables with marquetry are available in a variety of sizes with the option of having a bottom shelf. All of the prices below are for a single finish wood with Tulip Inlays and a fan marquetry in the centre. For mixed wood finishes, as in the photo example below there are two options: Mahogany with Tulip and Satinwood Crossbanding or Yew with Tulip and Curl Mahogany Crossbanding. For prices, please add 15% to the single wood finish Yew price. If you have a specific requirement for sizes, please contact us and we can quote for you.
These beautiful tables are handmade in Enfield, England within our factory by our own experienced craftsmen. Why not telephone us on 020 8443 2827 to arrange an appointment to visit our factory showroom?

Product Code
H
(cm)
W
(cm)
D
(cm)
Description

Mahogany (£)

Yew
(£)

Oak
(£)
Poplar
(£)

Burr Walnut
(£)

MAR-TABLE-1
50
51
51
LAMP TABLE WITH MARQUETRY - NO SHELF
341
382
402
497
497
MAR-TABLE-2
50
51
51
LAMP TABLE WITH MARQUETRY - WITH BOTTOM SHELF
376
417
438
542
542
MAR-TABLE-3
50
107
46
COFFEE TABLE WITH MARQUETRY - NO SHELF
458
516
542
671
671
MAR-TABLE-4
50
107
46
COFFEE TABLE WITH MARQUETRY - WITH BOTTOM SHELF
499
557
585
724
724
MAR-TABLE-5
50
121
61
COFFEE TABLE WITH MARQUETRY - NO SHELF
665
718
754
933
933
MAR-TABLE-6
50
121
61
COFFEE TABLE WITH MARQUETRY - WITH BOTTOM SHELF
715
768
806
998
998
MAR-TABLE-7
50
100
100
COFFEE TABLE WITH MARQUETRY - NO SHELF
798
862
905
1121
1121
MAR-TABLE-8
50
100
100
COFFEE TABLE WITH MARQUETRY - WITH BOTTOM SHELF
846
899
944
1169
1169

Coffee Table with Marquetry - in Mahogany finish with Satinwood Crossbanding and Bottom Shelf
DIFFERENT WOOD FINISHES AVAILABLE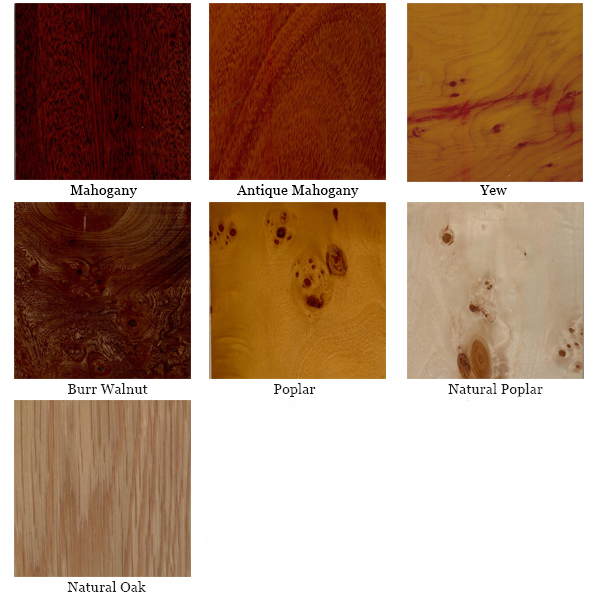 ---
Call us on 020 8443 2827 if you have any questions or to make your order