Round Coffee Table with Rim - in Mahogany finish with Green Leather Top
The table comes with a 4 leg pedestal base is antique Claw Castors. There are a selection of colours for the leather top, each would be traditionally tooled and leather lined with gold leaf embossing as in the picture above.
These beautiful tables are handmade in Enfield, England within our factory by our own experienced craftsmen. Why not telephone us on 020 8443 2827 to arrange an appointment to visit our factory showroom?

Product Code
H
(cm)
W
(cm)
D
(cm)
Description

Mahogany (£)

Yew
(£)

Oak
(£)
Poplar
(£)

Burr Walnut
(£)

OVAL-1-LEA
49
92
61
36"x24" OVAL COFFEE TABLE - NO RIM - LEATHER TOP
555
613
639
981
981
OVAL-2-LEA
49
92
61
36"x24" OVAL COFFEE TABLE - WITH RIM - LEATHER TOP
687
733
765
1173
1173
OVAL-3-LEA
49
117
76
46"x30" OVAL COFFEE TABLE - NO RIM - LEATHER TOP
599
638
664
1021
1021
OVAL-4-LEA
49
117
76
46"x30" OVAL COFFEE TABLE - WITH RIM - LEATHER TOP
737
788
822
1261
1261
ROUND-1-LEA
49
76
76
30" ROUND COFFEE TABLE - NO RIM - LEATHER TOP
539
568
591
909
909
ROUND-1-R-LEA
49
76
76
30" ROUND COFFEE TABLE - WITH RIM - LEATHER TOP
646
687
716
1099
1099
ROUND-2-LEA
49
92
92
36" ROUND COFFEE TABLE - NO RIM - LEATHER TOP
559
593
617
949
949
ROUND-3-LEA
49
92
92
36" ROUND COFFEE TABLE - WITH RIM - LEATHER TOP
687
737
768
1179
1179
Choice of leather colours available
DIFFERENT WOOD FINISHES AVAILABLE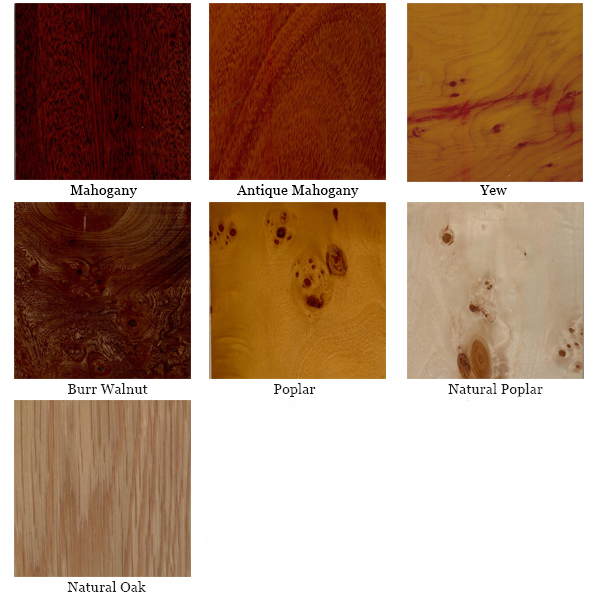 ---
Call us on 020 8443 2827 if you have any questions or to make your order