Chippendale 3 Drawer Hall Tables with Tulip Inlay and Antique Swan Handles (Delux finish) Mahogany on Left / Yew on Right
Our Chippendale Hall Tables can be made as a single finish wood or as a mixed finish as above. A standard Single Wood finish Mahogany Table would have a white line inlay and crossbanding, Standard Single Wood finish in Yew or Poplar would have a black line inlay with cross banding. Oak and Burr Walnut tables have a plain veneered top with no inlays. Our delux tables have Tulip Inlay and all mixed wood finishes will have a Tulip Inlay. To make a 'Delux' Mahogany, Yew or Poplar Table - add 10% to the Single Wood Finish Price.
All drawers are dove tailed.
All Chippendale Tables are handmade within our factory in Enfield, England by our own experienced craftsmen.
Leather top versions of the tables are also available, please see the bottom of the page for choice of colours.
Product Code
H
(cm)
W
(cm)
D
(cm)
Description

Mahogany (£)

Yew
(£)

Oak
(£)

Poplar
(£)

Burr Walnut
(£)

HALL-4
81
85
35
1 DRAWER CHIPPENDALE HALL TABLE - SINGLE WOOD FINISH - ANTIQUE SWAN HANDLES
469
529
555
846
846
HALL-4-MTS
81
85
35
1 DRAWER CHIPPENDALE HALL TABLE - MAHOGANY FINISH WITH TULIP INLAY & SATINWOOD CROSSBANDING - OVAL PLATE HANDLE
608
-
-
-
-
HALL-4-YTC
81
85
35
1 DRAWER CHIPPENDALE HALL TABLE - YEW FINISH WITH TULIP INLAY & CURL MAHOGANY CROSSBANDING - OVAL PLATE HANDLE
608
-
-
-
-
HALL-4-LEA
81
85
35
1 DRAWER CHIPPENDALE HALL TABLE - SINGLE WOOD FINISH - ANTIQUE SWAN HANDLES - LEATHER TOP
512
572
598
915
915
HALL-5
81
85
35
NO DRAWER CHIPPENDALE HALL TABLE - SINGLE WOOD FINISH
516
477
501
763
763
HALL-5-MTS
81
85
35
NO DRAWER CHIPPENDALE HALL TABLE - MAHOGANY FINISH WITH TULIP INLAY & SATINWOOD CROSSBANDING
549
-
-
-
-
HALL-5-YTC
81
85
35
NO DRAWER CHIPPENDALE HALL TABLE - YEW FINISH WITH TULIP INLAY & CURL MAHOGANY CROSSBANDING
549
-
-
-
-
HALL-5-LEA
81
85
35
NO DRAWER CHIPPENDALE HALL TABLE - SINGLE WOOD FINISH - LEATHER TOP
459
521
544
834
834
HALL-6
81
105
35
2 DRAWER CHIPPENDALE HALL TABLE - SINGLE WOOD FINISH - ANTIQUE SWAN HANDLES
515
571
599
914
914
HALL-6-MTS
81
105
35
2 DRAWER CHIPPENDALE HALL TABLE - MAHOGANY FINISH WITH TULIP INLAY & SATINWOOD CROSSBANDING - OVAL PLATE HANDLE
657
-
-
-
-
HALL-6-YTC
81
105
35
2 DRAWER CHIPPENDALE HALL TABLE - YEW FINISH WITH TULIP INLAY & CURL MAHOGANY CROSSBANDING - OVAL PLATE HANDLE
657
-
-
-
-
HALL-6-LEA
81
105
35
2 DRAWER CHIPPENDALE HALL TABLE - SINGLE WOOD FINISH - ANTIQUE SWAN HANDLES - LEATHER TOP
564
619
647
989
989
HALL-7
81
122
35
3 DRAWER CHIPPENDALE HALL TABLE - SINGLE WOOD FINISH - ANTIQUE SWAN HANDLES
627
734
771
1175
1175
HALL-7-MTS
81
122
35
3 DRAWER CHIPPENDALE HALL TABLE - MAHOGANY FINISH WITH TULIP INLAY & SATINWOOD CROSSBANDING - OVAL PLATE HANDLE
845
-
-
-
-
HALL-7-YTC
81
122
35
3 DRAWER CHIPPENDALE HALL TABLE - YEW FINISH WITH TULIP INLAY & CURL MAHOGANY CROSSBANDING - OVAL PLATE HANDLE
845
-
-
-
-
HALL-7-LEA
81
122
35
3 DRAWER CHIPPENDALE HALL TABLE - SINGLE WOOD FINISH - ANTIQUE SWAN HANDLES - LEATHER TOP
682
788
825
1261
1261
HALL-8
81
135
35
3 DRAWER CHIPPENDALE HALL TABLE - SINGLE WOOD FINISH - ANTIQUE SWAN HANDLES
696
813
853
1298
1298
HALL-8-MTS
81
135
35
3 DRAWER CHIPPENDALE HALL TABLE - MAHOGANY FINISH WITH TULIP INLAY & SATINWOOD CROSSBANDING - OVAL PLATE HANDLE
934
-
-
-
-
HALL-8-YTC
81
135
35
3 DRAWER CHIPPENDALE HALL TABLE - YEW FINISH WITH TULIP INLAY & CURL MAHOGANY CROSSBANDING - OVAL PLATE HANDLE
934
-
-
-
-
HALL-8-LEA
81
135
35
3 DRAWER CHIPPENDALE HALL TABLE - SINGLE WOOD FINISH - ANTIQUE SWAN HANDLES - LEATHER TOP
755
873
913
1397
1397
Choice of Leather Colours for Leather Top tables are below the pictures of the Lamp Tables

Chippendale 1 Drawer Hall Table with Tulip Inlay in the Yew finish with Oval Plate Handles (Delux finish)
Chippendale 3 Drawer Hall Table with Tulip Inlay in the Mahogany mixed finish with Satinwood Crossbanding and Oval Plate Handles
DIFFERENT WOOD FINISHES AVAILABLE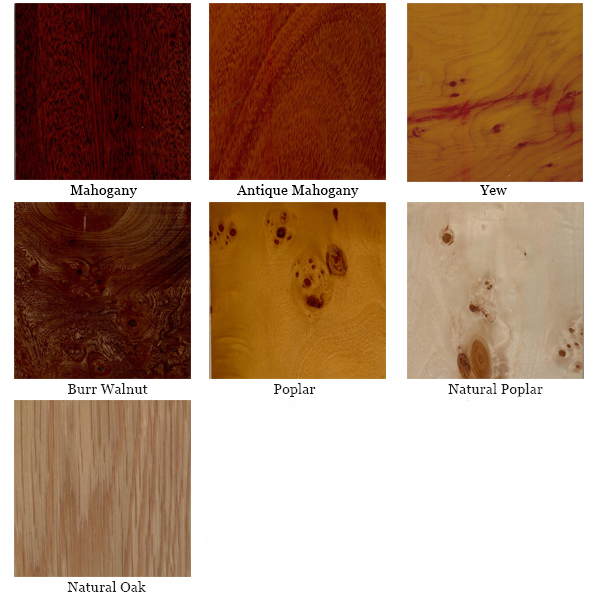 ---

Call us on 020 8443 2827 if you have any questions or to make your order